We were both bitten by the real estate bug right out of college. After 30 years as full-time Realtors, it hasn't left us since.
Building our first real estate website back in 1997 that began to generate free targeted buyer leads within 2 weeks of it going live was a game-changer for us. But, our passion has grown over the years learning how to leverage technology platforms & marketing tools to help us do marketing & business tasks easier in less time and get better results.
Pre-social media days, we applied this knowledge to marketing new home builders. KB Homes a local and nationwide new home builder hired us to market their homes online. The goal was to drive targeted home buyer traffic to their individual communities. We increased their online traffic resulting in an increase in buyer sales within the first 30 days. The word got out to most of the largest home builders in Arizona. These home builders hired us to market all their subdivisions online for over 10 years.
Over time, we refined our online marketing systems that would generate a stream of daily online targeted homebuyer traffic to these home builders on-site agents.
We Love Marketing, Technology, & Helping Entrepreneurs
Real estate is our roots, but marketing, technology, and entrepreneurship are our passion. As we began to transition our marketing using social media we felt it was a major waste of time signing in and out of social media channels just to make a single post.
We had a vision we could combine all the top social media channels in one place to easily auto-post or schedule done-for-you social media content in just minutes directly to personal social channels. We knew this would save a lot of time and people would be seen everywhere on social.
Our vision eventually became what Agent Social Connect is today. A powerful easy to use all-in-one social media auto-posting & scheduling platform combining done-for-you content plus marketing tools helping REALTORS® become more time efficient.
If you're looking for a simple stress-free SOLUTION that saves you hours posting & scheduling engaging done-for-you content, delivered monthly on auto-pilot that helps grow your visibility with time-saving publishing tools, you have found it.
Real estate agents should focus their time and attention on servicing their clients and selling real estate without feeling overwhelmed about what to post next on social media.
Never miss a lead again, schedule and publish done-for-you content consistently to all of your social media channels so that potential home buyers and sellers always know where to find you.
Founders of Agent Social Connect
When we're not helping our community of Realtors show up and grow on social to get the result they want using the Agent Social Connect Platform.
Away from our real estate business and sharing Agent Social Connect with fellow Realtors – We stay busy with our 3 dogs (2 are rescued), we're passionate about cooking, taking trips to Mexico seeking out new beaches, cruising, and shuttling our grandkids to school and their sport events.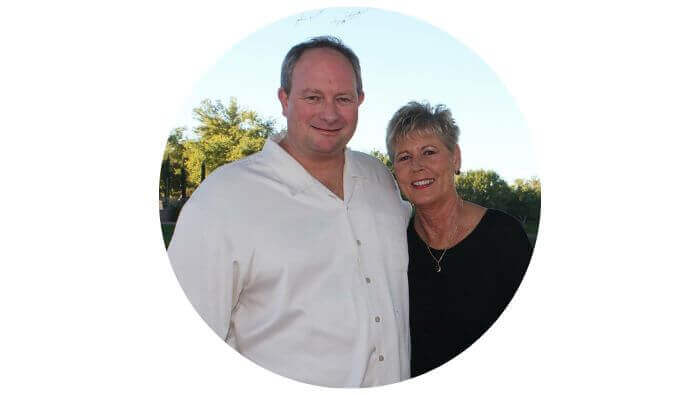 Experience, Achievements, And Designations
30+ years active full-time Realtors® 
Over 1/2 Billion closed real estate transactions.
Over 300+ listings per month consistently listed in ARMLS (Arizona Multiple Listing Service).
Recognized TOP 3 listing agents in Arizona.
Extensive expertise in sales, marketing, lead generation, and internet systems technology.
Creators of Arizona's First New Home Builder's Internet Marketing & Consulting Service (Arizona Builder Service's). Most of Arizona's largest homebuilders hired us to market & drive buyer traffic to their communities online for 10 consecutive years.
Brokers License

CDPE

SFR

ABR

e-Pro

Certified in Short Sales

Certified in Foreclosures

Certified in Distressed Properties
Arizona Women's Council East Valley
Membership Director

Technology Chairman
Who's Who of Real Estate National Award Winner
Everything you need to grow your audience on social and turn your followers into clients.