We're excited to announce you can now automatically publish and schedule Instagram image carousels directly through the Agent Social Connect auto-publishing & scheduling platform
Instagram image carousels are an important and "smart branding" real estate marketing format in helping you create great content & exposure for your audience.
Not only do multiple images encourage engagement, but they also drive your profile's reach with higher visibility compared to single-image posts, thanks to recent trends like photo dumps.
Imagine you have a new property and you want to immediately market the property via Instagram carousel even before you put the property on the market?
With the Agent Social Connect platform, you can easily upload up to 10 images quickly and begin marketing your property before it hits the market to generate interest, conversations, leads, and close more sales!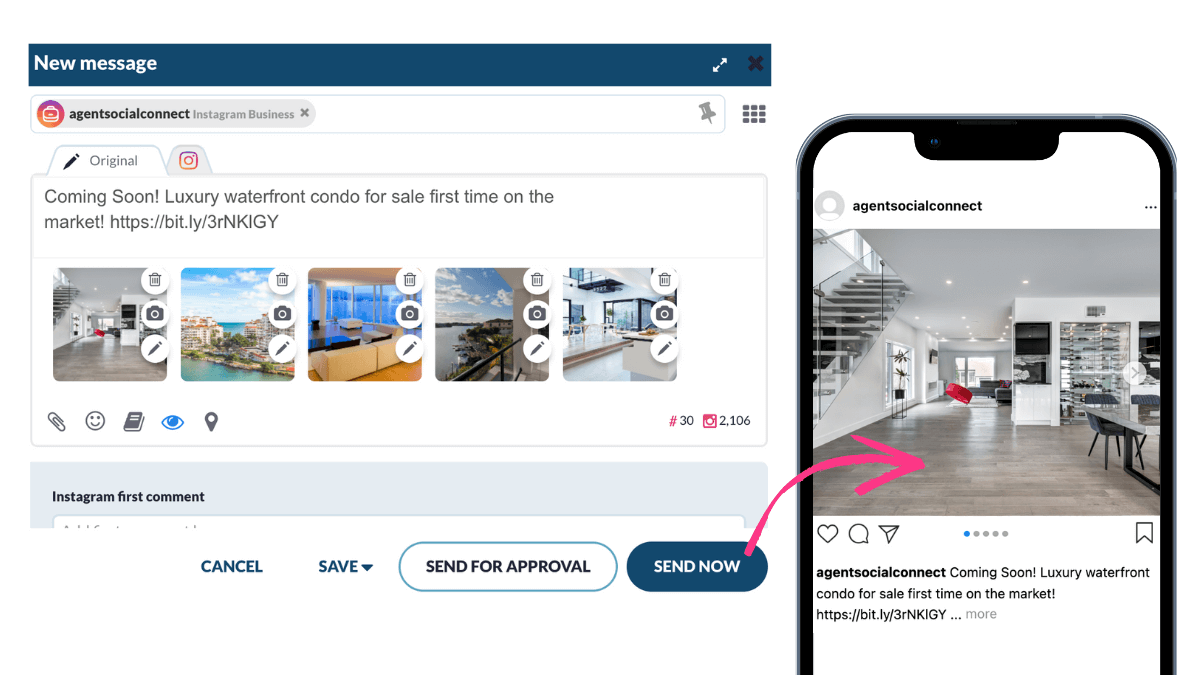 Grow your Instagram brand with Agent Social Connect
Get more eyes on your content, Instagram carousels are a key format in helping you generate higher engagement.
Create posts effortlessly, compose your posts, optimize images with our built-in editor, and preview your carousels before scheduling them.
Save more time, automate how you publish, and schedule multi-image posts to Instagram.
Attract potential buyers and sellers by sharing content they enjoy
Not all content you publish has to be created by you.
With the Agent Social Connect platform subscribe to your favorite blogs and use our content suggestions area to publish & share content and articles in a jiffy that generates engagement.
Yes! I am ready to get started!
Everything you need to grow your audience on social and turn your followers into clients.